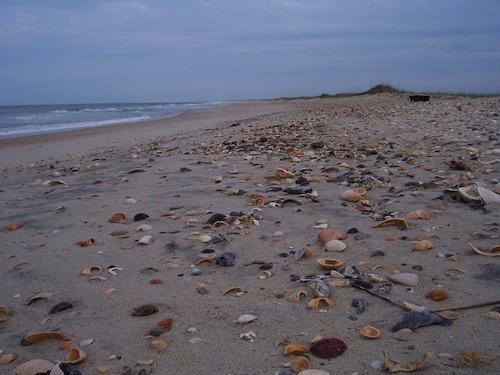 Shelling is one of those past-times that never really gets old. As kids, we loved spending hours combing beaches for the best shells, as well as the increasingly rare sea glass.
But then, we've never really been able to ignore a great shell on the beach! It's hard not to pause, to pick it up, and to wonder at the beauty floating around in the sea!
If you want to increase your chances of finding a really great shell when you go seashell hunting, follow these tips:
The early bird gets the shell
The best way to find great shells is to head out early, before the crowds. Don't linger over breakfast if you really want to find something astounding, as people will pick up the best shells before you've even made it downstairs from your hotel room!
Don't run away from weather
Stormy weather and choppy seas can actually churn up some of the best shells! Don't go out when conditions are dangerous, such as during thunderstorms, but do be prepared to head straight out to the beach as soon as the storm clears.
Speaking of weather: Come back in the off-season
One of the benefits of coming to Myrtle Beach during the off season is that you can often gave great luck shelling, as the more turbulent waters bring more to shore and the lack of crowds means you have a better shot at finding something worth a second look.
Pay attention to tides
Look for tide charts in Myrtle Beach, and plan your shell hunting adventures just before and after low tide, and for the lowest low tide, look for a new moon or a full moon, if you can. But don't forget to also look at the high-tide mark—sometimes debris can be strewn both high and low.
Don't take anything that's living
Except when you're hunting for a meal, it's – bad form to take living animals off the beach. Keep in mind that sometimes it's hard to tell if something is alive—starfish, for instance, move very slowly. If you're unsure, your best bet is to leave it on the beach.
So next time you visit Myrtle Beach, shell like a pro to find some gorgeous natural wonders to take home for your personal collection.